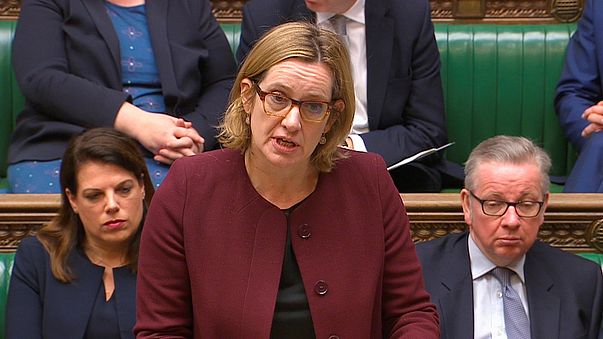 Score goals, run marathons, win gold medals, climb buildings like 'superman' and win baking competitions - these are just some of the requirements immigrants must accomplish if they want to be fully accepted in British and European societies. The above list of requirements seems like an unachievable aim for most migrants because it is representative of the fact that being fully accepted is also an unachievable objective.
Mesmerising, brave and captivating: that's how one would describe Mo Salah, Mo Farah, Mamoudou Gassama and Nadiya Hussain. And, I must admit that it is a joyous occasion to watch their attainments being rewarded with a CBE, an award or a nationality. However, beyond the celebrations surrounding their achievements lies a deep-rooted problem. It's to do with the length and effort ordinary immigrants must make to be regarded as British.
An extensive command of the English language is not enough, paying taxes is too little and eating fish & chips is insignificant. Only by accomplishing heroic acts does one become a good immigrant but still not a citizen, let alone a human being. These are everyday acts which are taken for-granted, overlooked and deemed inadequate.
We are not judged as either good or bad humans, not even as citizens - but as immigrants, foreigners and 'others'.
Theresa May's hostile environment has busted the myth that this country is a welcoming place for outsiders. Britain's apparent welcoming attitude was simply an act of lip-service, a carefully-crafted PR campaign. But this pretentious party and sham show is now over because actions always speak lauder than words. The treatment of the Windrush generation and the broader hostile environment has made it clear - loudly and explicitly - that we, immigrants, are not welcome here.
The Windrush scandal isn't an isolated phenomenon, it is symptomatic and deeply embedded in every part and portion of society: from the heart of government to peoples' social lives - people are not willing to accept immigrants as their own, as one of them, as one and the same.
This is not some sort of left-wing, baseless, misconceived argument. Rather, this is indicative and self-explanatory based on evidence. The phenomenal rise of UKIP in 2014, the vote for Brexit in 2016 and Britain's on-going harsh and inhumane treatment of asylum seekers are just some examples which assert that - electorates and politicians - don't like immigrants despite the overarching effort immigrants have made to integrate and assimilate into British society.
There isn't a favourable group of foreigners when it comes to immigration policies. While the Brexit campaign was an explicit rejection and backlash against European Union immigrants, it also adversely affected other group of foreigners as evident by the exponential rise in hate crimes, racism and xenophobic incidents in the aftermath of the referendum.
Of course not everyone is to blame for the hostile environment. However, this xenophobic environment could have never been implemented without the apathy of those who think that it was wrong. The only reason why racist, revolting and repellent politicians were able to go ahead with their agenda is because most people simply didn't care and weren't bothered by it - as it didn't directly affect them. In the eloquent words of Martin Luther King Jr, "In the end, we will remember not the words of our enemies, but the silence of our friends". I will therefore not remember the hostility expressed by UKIP and the Tories, but the silence of the Labour Party and the Liberal Democrats – and certainly the complicity of the latter during the coalition years.
In spite of this, the Environment Secretary, Michael Gove, and many others have the audacity to claim that Britain is a welcoming place for immigrants. Instead of perpetuating this myth, Michael Gove and his like should actually consider creating a welcoming environment, rather than just creating the perception of one.
Muhammed Hussain is the author of Diary of a Foreigner: Thoughts on Brexit
The Hostile Environment - rejected and alienated | Muhammed Hussain
Reviewed by
Unknown
on
17:52
Rating: